Geothermal Activity in Rotorua
Without too much exaggeration, it can be said that Rotorua is one of the geothermal wonders of the world. It is full of outrageously coloured pools and lakes and some really wild looking silicate and mineral formations.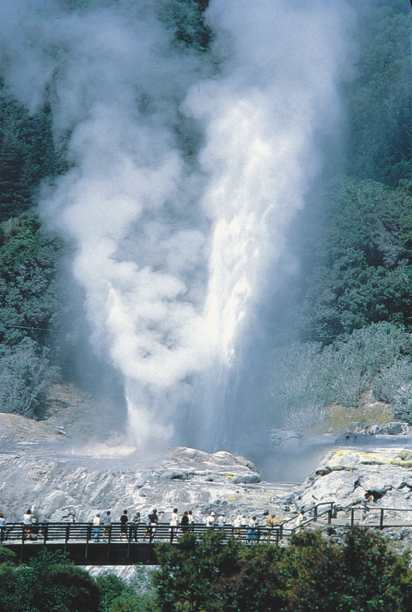 You can also see multi-hued lichen, moss and salt deposits. There are some exquisite rock structures and terraces that were formed by (and continue to be shaped by) centuries of volcanic activity. There are gurgling and hissing geysers, plopping mud pools, smoking craters (technically called "fumaroles") and hot springs. The whole place is charged with something of a primordial ambiance (if you can ignore the occasional sign of the tourism business) and features a range of natural phenomenon that challenge the auditory, visual and olfactory senses.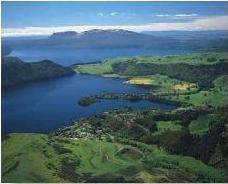 The main geothermal areas are: